Venture Capital Fund For Scheduled Castes – (ASIIM) | Virtual Roadshow
October 22, 2021 @ 3:00 PM

-

4:00 PM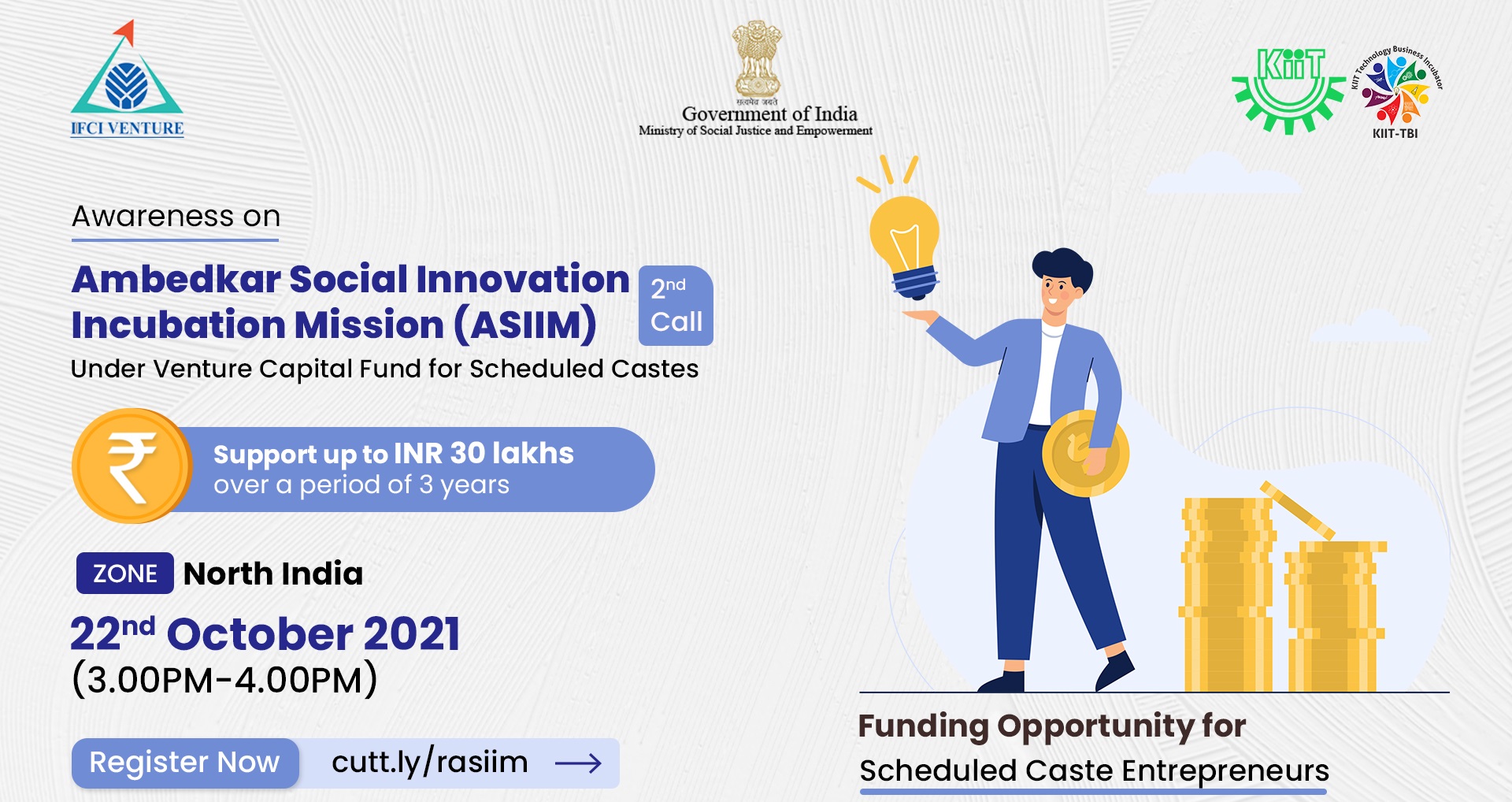 With a view to promoting innovation and enterprise in SC students studying in Higher Education Institute (HEI), Government of India is launching the Ambedkar Social Innovation and Incubation Mission (ASIIM) on 30th September 2020. Under ASIIM initiative, 1,000 SC youth would be identified in the next 4 years with start-up ideas through the Technology Business Incubators (TBIs) in various higher educational institutions. They will be funded @ Rs. 30 lakhs in 3 years as equity funding so that they can translate their start-up ideas into commercial ventures. Successful ventures would further qualify for venture funding of up to Rs.15 Cr from the Venture Capital Fund for Scheduled Castes.
Under this initiative VCF-SC shall target SC students / young entrepreneurs working in Technology Business Incubators (TBIs) supported by Department of Science and Technology (DST) in higher education and technology institution including Business / Management schools. The VCF-SC shall extend all support in the form of hand-holding, guidance, mentoring, besides providing equity support up to Rs 30 lakh over a period of three (3) years to each entity of young SC students / entrepreneurs.
This initiative under VCF-SC will promote innovation in the SC youth and would help them to become job-givers from job-seekers; and would further give fillip to the 'Stand Up India' initiative of Hon'ble PM Shri Narendra Modi.