Boieng Build 2.0 Regional Final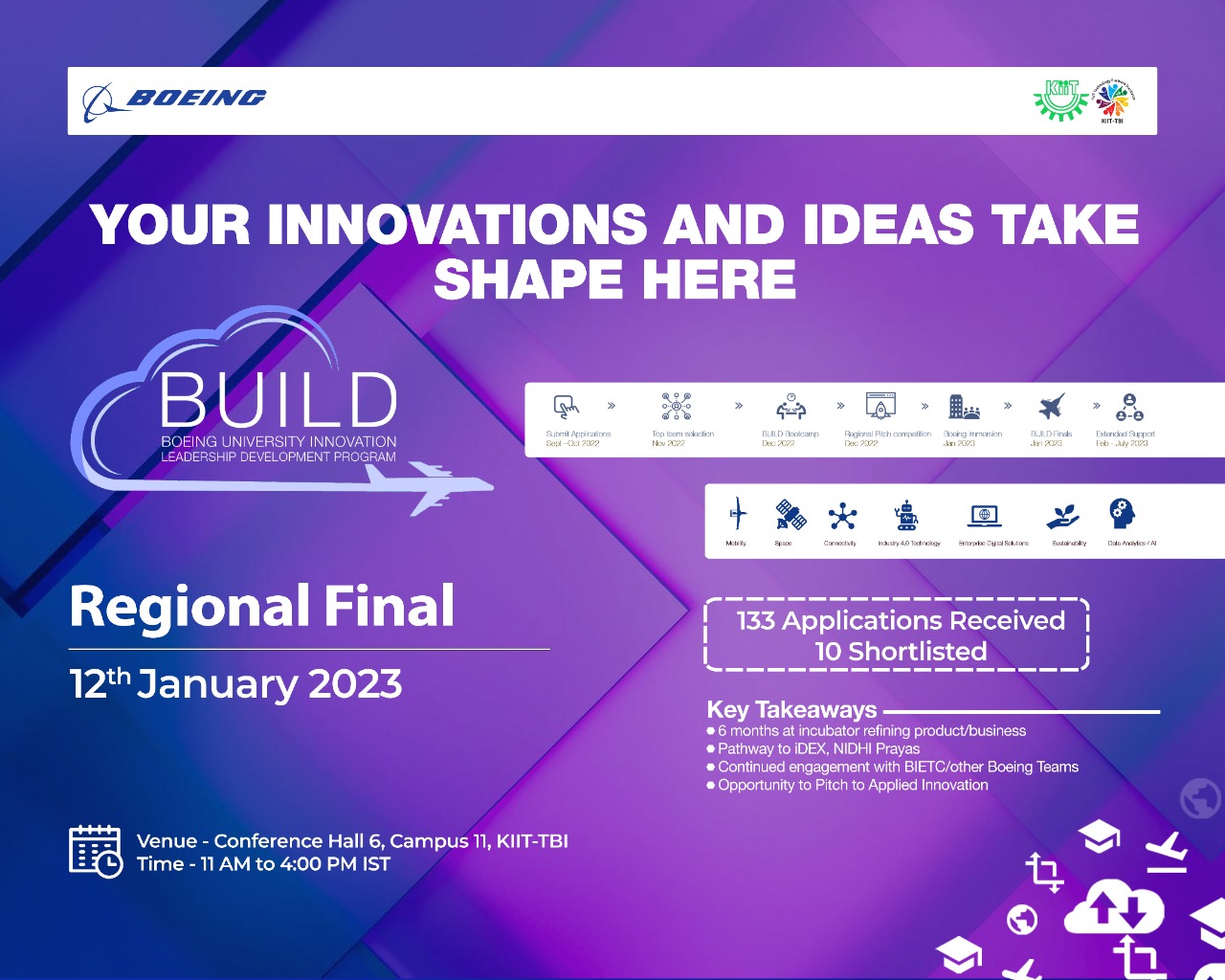 We are happy to inform you that Boeing India is organizing the Boeing BUILD 2.0 Regional Final in collaboration with KIIT Technology Business Incubator on 12th Jan, 2023.
The focal theme of the Boeing BUILD program is "Promoting Entrepreneurs in pan India" with a motive of achieving the following objectives:
1) To give them a brief idea about the entrepreneurial ecosystem.
2) To foster & refine the ideas to the next level.
3) To make the participants aware about various business oriented workshops through bootcamps.
The Boeing BUILD program comprises Phase-I which consist of state-wide roadshows in different institutes across all districts of Eastern & North Eastern India to reach out to the aspiring entrepreneurs, and Phase-II consisting of an intensive 5 days bootcamp program followed by the Regional Day. Selected top 4 Innovators will be going for the Boeing Immersion program followed by a National Finals which will be held at Boeing Headquarter, Bengaluru.
After completing roadshows, we have selected our top 10 ideas based on their prepared Idea applications. Then we have mentored them & made them aware about various workshops such as Design Thinking, Lean Business Model, Basics of IP, Legal & Financial model. Now we are going to have our Boeing BUILD 2.0 Regional Finals on 12th December, 2023 which will be organized at KIIT Technology Business Incubator, Campus – 11, KIIT University, Bhubaneswar.