The Social Innovation Immersion Program, a flagship program of BIRAC, Govt of India is an
intensive 18 months fellowship program designed to cultivate a pipeline of social innovators and change makers who will identify the unsolved societal challenges and address them through development of innovative solutions.

KIIT-TBI being the implementing partner of the program handholds these social innovators throughout the entire cycle of their journey and strives to ensure successful translation of their ideas to proof of concept and also provide a pipeline of funding opportunities to scale up these socially relevant solutions


Features of the Fellowship
₹ 50,000 pm fellowship for 18 months + ₹ 5 Lakhs mini kick start grant
Eligibility: Indian undergraduate (B.Tech, BE, MBBS) or Postgraduate (MSc, MS, M.Tech, MPhil, MD) & PhD below 35 years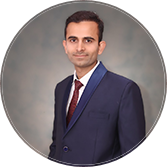 Mr. Girish Sapra
Startup Mentor, CII and Green Energy Enthusiast
Mr. Sachin Sahni
Entrepreneur & founder of Keeros Superfoods, President of TiE, Lucknow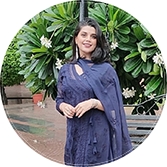 Ms Priya Gupta
Sarvpriye Foundation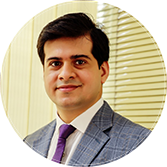 Mr. Dhananjay Banthia
Founder & CEO, Smart Acumen, Consulting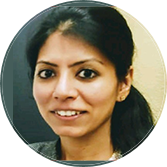 Dr. Shruti Pavagadhi
Senior Manager (Research/Translation), NUS Environmental Research Institute
Dr. Chandan Chatterjee
Director  ADS Foundation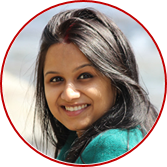 Ms. Smrita Pathak
Assistant Manager-IP, BCKICF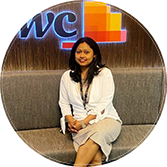 Dr. Aparajita Prasad
Director, PwC India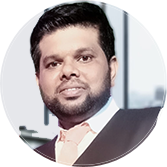 Dr. Smruti Ranjan Mohanty
Lead- Technology Partnership, BCKIC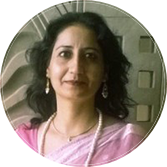 Dr. Sikha Dhawan
Director Program- Share India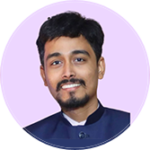 CA Shamik Ukil
Asst. Manager, ASA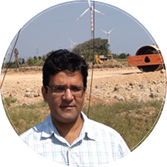 Mr. Asutosh Nanda
Lead, KIIT Technology Enabling Centre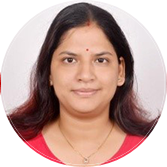 Dr. Sukanya Pradhan
Research Associate
Dr. Sagar Kumar Nayak
Asst Manager, Netzech Technologies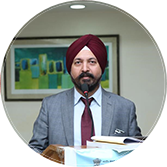 Mr. Gagan Ghai
Director Crestinnovations.com, Delhi
Meet the Fellows of Fourth Cohort: Waste to Value
Dr. P. Balaganesh is an Environmental Engineer passionate about protecting the environment and promoting waste-free products. With the motto to make affordable products and protecting the environment, he embarks on the entrepreneurial path with SIIP.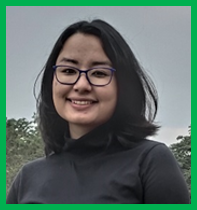 Dr. Ayekpam Chandralekha Devi received her Ph.D. in Biotechnology from CSIR-CFTRI, Mysore. Hailing from Manipur, she strongly believes that she can significantly address the challenges of waste in the Northeast region of India.
Mr. Sriraaman is a Chemical Engineering graduate with a strong interest in sustainable research, innovation, and businesses intends to address the social difficulties encountered in the waste management arena through innovative solutions.
Ms. Romi Kumari, a biotechnologist with a diploma in environmental policy holds a patent on zero plastic biodegradable pen. Her urge to solve the issues related to waste has driven her to choose SIIP to kick start her innovation journey.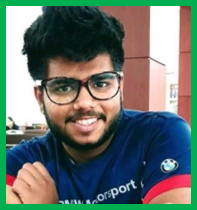 Mr. Rajnish Pratap Singh is a postgraduate in computer science (EECS) and has been developing simple innovative products from readily available resources His interest of solving real-life problems led him to choose entrepreneurship as a serious career option.
Current Call: Waste To Value
Work on solving one of the most pressing problems the world faces today – WASTE!
As part of this structured program you will have access to a pool of mentors/domain experts and high-end laboratory and research facilities. The program will take you through a boot camp and field immersion to ensure that you have the right skills and inputs to come up with high impact solutions.
The program will act as a catalyst to
Identify and provide support
 to cutting edge innovations towards affordable product development that can bring significant social impact and address challenges of inclusive growth.
Encourage young innovators
to establish technology based start-ups and provide a pipeline of funding opportunities to scale up socially relevant solutions.
a pool of social innovators and provide a platform to share best practices, understand intricacies of business models in social innovation and network.
The overarching aim of this program would be to identify and equip problem solvers who can innovate as technologists, think like entrepreneurs and act as agents of social change.
Circular Economy
Waste reduction
Reducing carbon footprint
Sustainability
Solid and liquid, that societies generate; municipal, industrial, commercial, agricultural, medical and electronic waste, waste water sludge and animal waste, to mention a few.
Once selected, each SIIP fellows embarks on a tailored made program of 18 months to
Problem Identification and Mapping through Field Immersion
Need Screening & Idea Filtration
Concept Generation and Solution Design
Development of Functional Prototype and a Business Plan