Government of India Ministry of Micro, Small & Medium Enterprises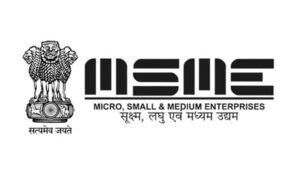 Inviting theme-based ideas from innovators all across India
Theme based Ideas in "MSME Idea Hackathon 2.0" are being invited from Students, Innovators, and MSMEs from all over India under the scheme of the Office of Development Commissioner – Incubation Component of MSME Innovative Scheme under the umbrella of MSME Champions Scheme.
The Host Institutions (HI) approved for the scheme will be supported by the Office of DC-MSME. The selected ideas will be provided funding support for nurturing and development of the idea up to Rs. 15 lakhs per approved idea, through the Host Institutes chosen by them.
Click here for a Step-by-Step Guide
As a part of the submission process, you will be required to create an Idea Proposal. To help you create this idea proposal, we have created a Guide for you which you can download from Here.
Also as a part of the process you will have to select your HI/BI. Please Select KIIT-TBI or KIIT-Technology Business Incubator as your HI/BI. You CANNOT submit your idea under two different HI/BI or the application will be rejected.
Once you have submitted your Idea, you should be able to see it in your "Submitted Ideas List" on the MSME Dashboard.
You can submit more than one idea however, one idea can only be submitted once. If the same idea is submitted in more than one category, it will be rejected even if the idea is valid. Therefore ensure that you enter the idea in the category which is the most relevant for the solution it will provide.
Any student, startup or individual can register.
Yes by selecting others you can register
Step1: Register at: https://my.msme.gov.in/inc/Hackathon_Reg.aspx
(Enter your basic details and register)
Step2: Login with your ID and Password
Select HOST STATE – Odisha
Host Institute/Business Incubator- KIIT deemed university
Upload your pitch deck in PDF form and submit (not more than 5 MB)