23rd Call & North East Big Call Open
Biotechnology Ignition Grant
Applications are open for 21st Call.

Biotechnology Ignition Grant (BIG) is the flagship pioneering startup funding programme of BIRAC, DBT, GoI. With a grant-in-aid of up to INR 50 Lakhs over a period of 18 months, the scheme encourages and supports biotech entrepreneurs to establish and validate proof of concept (POC) for an idea with a commercial potential.
The purpose of the scheme is to:
Foster generation of ideas with commercialisation potential
Upscale and validate of proof of concept
Encourage researchers to take technology closer to market through a start up
Stimulate enterprise formation
BIG scheme supports innovation under Healthcare, Lifesciences, Diagnostics, Medical Devices, Drugs, Vaccines, Drug Formulations and delivery systems, Industrial Biotechnology, Agriculture, Secondary agriculture, Waste Management, Sanitation, Clean Energy and related areas.
Generate a Letter of Intent (LoI) from us, which is an important document to be uploaded in the online application form.
Eligible applicants will go through multi-step selection process. 
Preliminary Screening Committee 
Blind Peer Review
Technical Evaluation Panel (Pitching Round)
Final results are declared after the ESC (Expert Selection Committee) round.
Benefits with KIIT-TBI BioNEST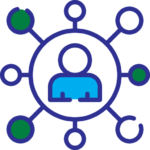 Business mentoring from industry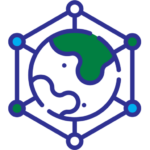 Networking Opportunities & Market Access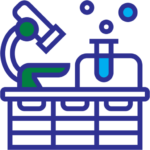 Office space & access to state-of-the-art lab facilities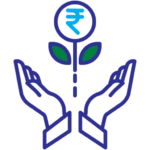 Connect with Govt funds, leading Angels & VCs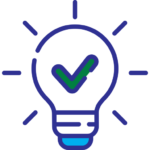 In house IP, Tech Transfer, Legal, Finance & HR Support
Women-Led Enterprises Incubated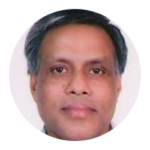 Dr Debendra K Sahoo
Chief Scientist, CSIR IMT
Industrial Biotechnology and Processes, Microbial Technology, Biopharma
Dr Sahoo is an experienced Chief Scientist with a demonstrated history of working in the areas of biopharma and biotechnology . Skilled in Verification and Validation (V&V), Biological Engineering, Mammalian Cell Culture, Protein Chemistry, Bioprocessing, and Spectroscopy. Strong engineering professional with a PDF focused in Biochemical Engineering and Downstream Processing from Massachusetts Institute of Technology, Cambridge, MA. He is currently a visiting scientist at Massachusetts Institute of Technology.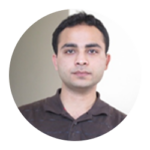 Dr Amit Arora
Professor, IIT Bombay
Bioenergy, Bioprocessing, Downstream Processing, Food Processing, Membrane separations                                  
 Dr Arora is currently working as Professor in Centre for Technology Alternatives for Rural Areas at IIT Bombay. He completed his PhD Food and Bioprocess Engineering, ABE, University of Illinois, Urbana-Champaign, IL, USA, 2009. He has an experience of over a decade in biobased chemicals, biofuels, food security and functional foods.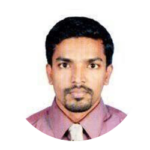 Dr P Balasubramanian
Assistant Professor, NIT Rourkela
Environmental Biotechnology, Enzymology, Bioenergy, Sustainable development, Environmental Engineering      
Dr Balasubramanian is currently working as Assistant Professor at NIT Rourkela. He completed his PhD from IIT Madras in 2012. He has been an active researcher in the field of Environmental Biotechnology. Furthermore, he has been an active mentor and advisor for 10+ startups and innovators.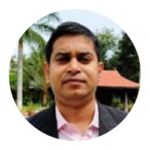 Dr Debashis Das
Medical/Clinical Affairs, Training & Education Lead – Asia Pacific, Medtronics
 Pharmaceutical & Medical Devices, Medical Affairs, Clinical trials, Advocacy 
Profile: Dr Das is a highly motivated result-oriented strategy, marketing & business development professional with over 20 years of experience in the Healthcare Arena, Pharmaceutical and Medical Device Industry. He did PGCP Diabetology from Johns Hopkins USA, MD. Pharmacology from A.I.I.M.S New Delhi and MBBS from MKCG, Brahmapur Odisha. Dr Debashis is a medical doctor with specialization in Pharmacology & Diabetes with full-time MBA from a Global Business School having experience in all spheres in Pharmaceutical & Medical Devices Industry including – P&L Responsibility, Strategy & Innovation, New Product Launch, Market Entry Strategy, Market Development, Market Access, Medical Affairs, Clinical trials, Advocacy & Government Affairs. In addition, he has experience of recruiting, training, building and leading high performing team.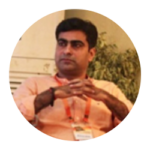 Mr. Mukesh Malik
CEO @ ProjectGK
Agritechnology, Business Management                               
I am an entrepreneur, who has learnt business management through on the ground practices and implementation by some wonderful mentors. I strongly believe in structured as well as on the ground learning, especially in the highly dynamic and innovative world today, with the experience of 20 years and 100+ organizations, working towards building a world class consulting set up.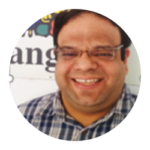 Dr Ananta Bhan
Adjunct Faculty, Kasturba Medical College, Manipal
Public health, Bioethics, Healthcare policy
Dr. Anant Bhan works with Sangath at its Bhopal Hub office. He is a medical graduate with a master's (MHSc) in Bioethics from the University of Toronto in Canada. He is a researcher in global health, health policy and bioethics with over 18 years of experience and numerous publications to his name. Anant Bhan is currently one of the leading voices on issues related to medical ethics and social justice in India. He is also the immediate past president of the International Association of Bioethics (2017-19), serves as an Adjunct Professor in Yenepoya University and as an Adjunct Faculty at KMC, Manipal, and is a member of several committees.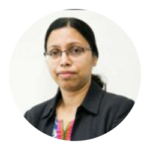 Dr Jayeeta Bhaumik
Scientist E, DBT CIAB
Agri-biomass valorization, various natural pigment synthesis
Dr. Jayeeta Bhaumik obtained PhD in Chemistry from North Carolina State University in 2007. She carried out postdoctoral research work at Harvard Medical School/Massachusetts General Hospital for over 4 years (2007-2011) while working in the interface of nanotechnology and in vivo imaging. She moved back to India in 2011 and joined NIPER Mohali as a Scientist in 2012 and worked on developing phototheranostic nanoagents till 2015. In early 2016, she joined NIPER Kolkata as an assistant professor of Medicinal Chemistry. Later that year, she moved to DBT-Center of Innovative and Applied Bioprocessing and joined as Scientist-D/Senior Scientist. Currently, she also holds an adjunct Assistant Professor position at DBT-Regional Centre for Biotechnology. Her current work involves valorization of agri-biomass based lignin via developing functional materials including coatings, hydrogels, platform chemicals etc. She has 45 publications, 4 book chapters and 7 patents and she presented her work in many national and international conferences till date.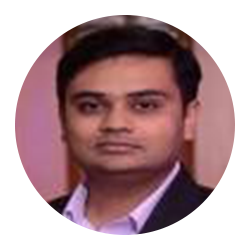 Dr Pranjal Chandra
Associate Professor, IIT BHU
Bio-Physio Sensors, Nanobioengineering, Microfluidics, Healthcare Technologies, Material Engineering 
Dr. Pranjal Chandra, PhD, FICS, MNASc, MRSC is currently employed as Assistant Professor at the School of Biochemical Engineering, Indian Institute of Technology (BHU), Varanasi, India. He earned his Ph.D. from Pusan National University, South Korea and did post-doctoral training at the Technion-Israel Institute of Technology, Israel. Dr. Chandra has over 9.0 years of Professional experience after his doctoral research. His research focus is highly interdisciplinary, spanning a wide range in biotechnology, nanobiosensors, biochemical diagnostics, material engineering for diverse applications etc. Dr. Chandra is recipient of many prestigious awards, covated honours, and fellowships such as; Fellow of Indian Chemical Society (FICS), Shakuntala Amir Chand Prize 2020 by the Indian Council of Medical Research (ICMR), EAT RIGHT RESEARCH AWARD 2022 – FSSAI, DST Ramanujan fellowship (Government of India), etc.
Frequently Asked Questions