27th-29th of January 2023
Positive Psychology,
Well-being and Entrepreneurship
This 'futures driven' interdisciplinary and peer reviewed conference aims to work to begin to explore and develop an holistic awareness of what is required for young people to succeed as leaders in their chosen fields of endeavor and employment. This aim will be achieved by bringing together researchers in a variety of fields related to the power of positive psychology, emotional intelligence and spiritual intelligence. Researchers in other fields related to the development and promotion of overall well being and a 'futures driven' mind-frame in adolescents and young people are also encouraged to present.
KIIT Technology Business Incubator , Bhubaneswar, India
300-word abstracts should be submitted by January 22nd 2023. Notification of acceptance will be sent out within three days of receipt of abstracts.
All submissions will be double-blind peer reviewed where appropriate. Abstracts should be submitted to Dr. Phil Fitzsimmons – [email protected] by 22/01/23. They should be sent with the following information and in this order:
The subject line of the email should read: PWE Conference.
The abstract attachment should include the following sections, with corresponding subheading: (a) author/s), (b) affiliation, (c) email address, (d) title of abstract, (e) body of abstract (f) up to 10 key words
The file should be prepared in Word or RTF format only. Please use plain text (Times Roman 12) and abstain from using footnotes and any special formatting, characters or emphasis (such as bold, italics or underline). A reference list must also be supplied at the end of the abstract.
We will acknowledge receipt and will answer questions related to paper proposals submitted within 48 hours of receiving them. If you do not receive confirmation of receipt from us within a week after the due date, you should assume we did not receive your proposal, and so please contact us. In this case, we suggest that you resend it or use an alternative electronic route.
Once a submission is accepted, further details will be supplied. If an abstract is accepted for the conference, a full draft paper should be submitted to Dr. Phil Fitzsimmons – [email protected] by 20/1/23.
 There are two underpinning goals for this event:
To provide researchers with an opportunity to present their research to other researchers in the field in a multi-cultural, kind, humble and collegial setting.
To provide researchers with opportunities for future international collaboration.
To produce as a minimum a peer reviewed ebook within six months of January 2023.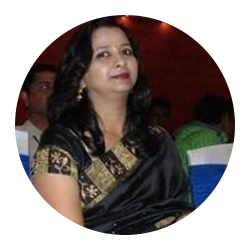 Surekha Routray
Head- Social Incubation and CSR KIIT- Technology Business Incubator, KIIT Deemed to be University Bhubaneswar
A Certified Sustainability Assessor(From UBB, Europe ), Certified Valuator(IBBI), and an MBA in Finance and Marketing, she worked with 4 main sectors of the startup ecosystem namely- Agriculture & Allied , Animal husbandry, Climate & Environment, Livelihood and Diversity & Inclusion.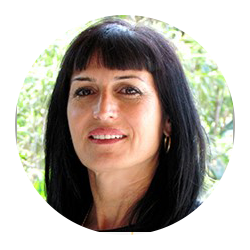 Ofra Walter
PhD i senior lecturer in Tel Hai Academic College and the Head of Master's degree of Art therapy and Drama therapy
She served as head of the Education Through Art program in the Department of Education and as the head of the Department of Early Childhood Education.
She was a tutor and pedagogic instructor of early childhood Student teachers and Kindergarten teachers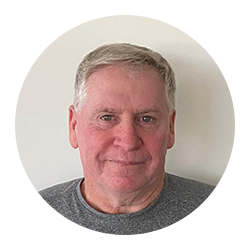 Phil Fitzsimmons
Associate Professor, Avondale University
He is currently an independent researcher and consultant in education and organizational learning. Prior to this, he was Head of Education (Alphacrucis University College Sydney, Australia), Assistant Dean -Research (Faculty of Education, Business and Science – Avondale University, Australia), Director of Research (San Roque Research Institute, California), and senior lecturer (University of Wollongong, Australia). 
Jonathan Kasler
Ph.D. lectures in the school of education Tel Hai College Israel
He earned his BA at Middlesex University London UK, his M.A. at Haifa University Israel, and his Ph.D. at Loughborough University UK. He served in a variety of positions at Tel Hai College, including head of counseling services and head of the English Department. His research interests include social-emotional learning, minorities in education, learning disabilities, values, and spirituality in education. 
As indicated previously, accepted delegates will have a peer reviewed conference publication to their name. However, following the conference delegates may have the opportunity to submit a chapter for an ebook (length 3,500-4,000 words), possibly 2 months after the conference. This chapter will reveal a fully developed understanding of their focus area given the dialogue that occurred during the conference (This chapter must be over 60% reworking). While having a similar flow to the conference papers, this chapter must be significantly different in that it must contain new research literature, interdisciplinary links to other research sources and an expanded set of findings or new perspectives. All the ebook publication details and style guide will be sent to the delegates prior to the conference. So as to avoid any sense of 'vanity or self publishing' an external and internal review process will be initiated.
Abstract deadline – 22/01/2023
Acceptance confirmation – 25/01/2023


We are unable to assist with conference travel or any honoraria.
Conference Hall, KIIT-TBI, Campus – 11, KIIT University , Bhubaneswar, Odisha, IN 751024