Application Window:
15th July to 15th August
About the Accelerator Program
One of the key focus areas for MeitY Startup Hub is to empower Start-up ventures to boost entrepreneurship, economic growth and employment across the country. Startup Accelerators of MeitY for Product Innovation, Development and Growth (SAMRIDH) is the accelerator program organized by MeitY Startup Hub (MSH). The programme will invite applications from existing and upcoming Accelerators to become partners with MeitY and provide startups accelerator programmes of 6 months. The idea behind this proposal is to provide startups which already have brilliant solutions and proof of concept for their product the more facilities to enhance their product using innovative technologies for the market with a solid business plan and enable them to easily obtain investments from venture capitalists and angel investors.
The SAMRIDH scheme will support existing and upcoming Accelerators to select and accelerate potential product-based startups to scale. The program will focus on accelerating the startups by providing customer connections, investor connections and internationalization connection services.
SAMRIDH Accelerator Program Timeline
15th July 2022 – 15th August 2022
The Applicant will be required to submit an online application following registration on the website
Preliminary assessments and compliance checks would be conducted on all completed applications.
Incomplete applications will not be considered eligible.
Shortlisting & Onboarding
15th August – 30th September 2022
All applications will be screened internally for eligibility checks and appropriateness for further evaluation of the application.
Further evaluation will be done by the External Screening Committee (ESC)
Onboarding process, Signing of MoU and Post Onboarding Guidelines.
1st October 2022 – 30th December 2022
The accelerator & the partner will run a structured 90 days deep mentoring program with the following objectives: –
Provide the Startups with momentum to establish a strong position in the market by idea validation
Identifying business opportunities
Making potential customers
Building a scalable business model and building Go-To-Market strategy
5th January 2023
Introducing the startups to investor network for co-investment opportunities
Award to startups: Top 3 startups to be considered for a mini grant
Closing Ceremony as a part of the Demo Day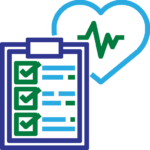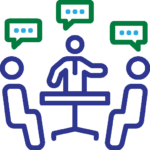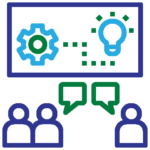 Investor & Business Workshops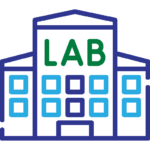 Lab & Field Trials/Compliance for GeM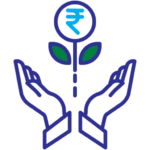 GTM & Pre-Commercialization/Commercialization Support
Write to us
:
[email protected]
For Queries, Contact:
Mr. Aryan Jaiswal | +91-9348880168
Dr. Namrata Misra | +91 88956 18296
Mr. Vishal JC | +91 77380 20999
Frequently Asked Questions