Women Entrepreneurship Bootcamp
June 18, 2022

-

June 19, 2022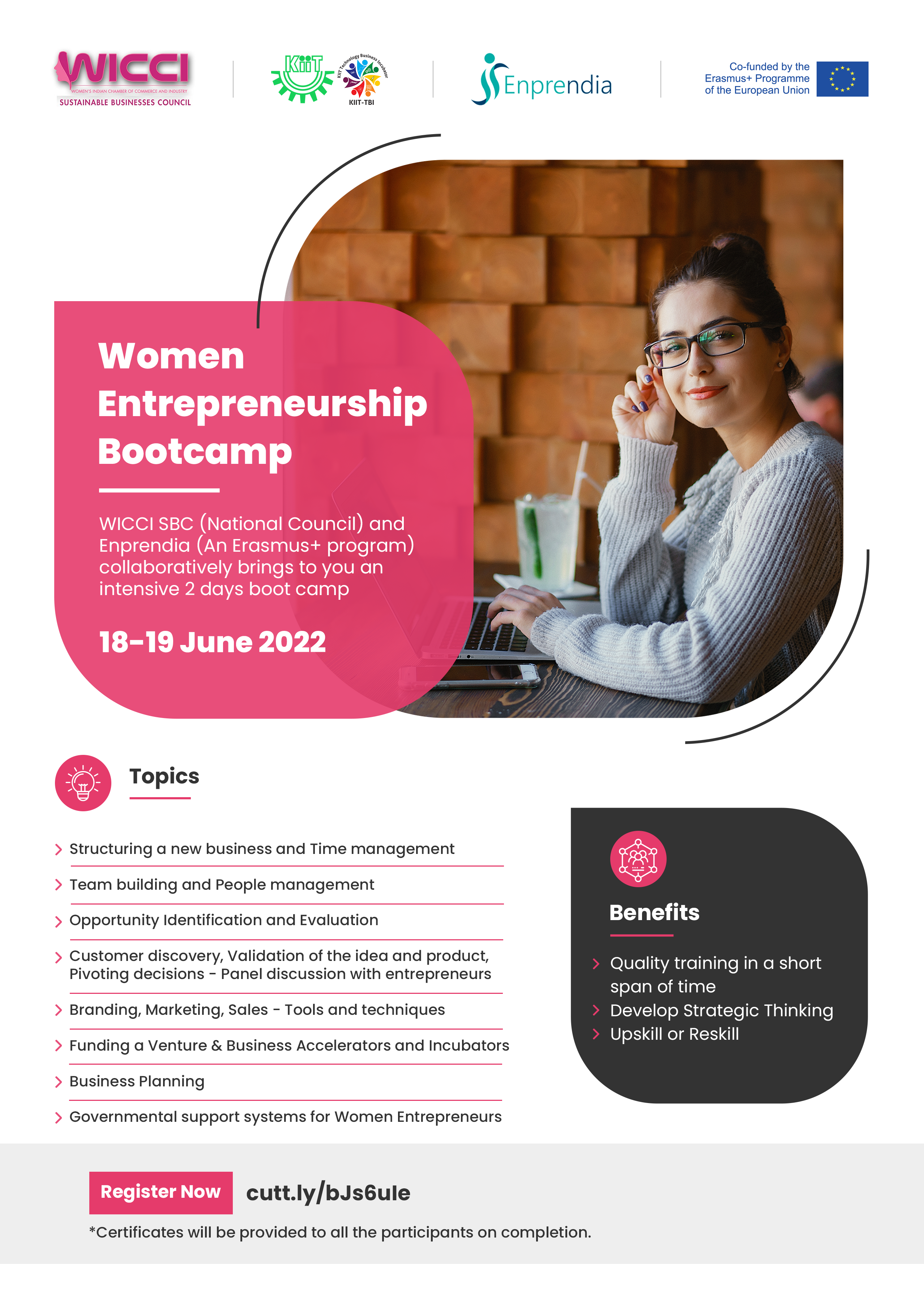 WICCI SBC conducted a rigorous study on "Women in Sustainable Business" in the second half of 2021. The research findings included challenges faced by women entrepreneurs and certain training needs were identified. The research was disseminated in April where we had members from the UNDP BCtA discussing the key findings. Now,  WICCI SBC in Collaboration with Enprendia, an Erasmus + program is glad to present a unique offering through focused modules to guide you through your entrepreneurial journey. For this, we would like some more data on training needs. We request you to respond to this short questionnaire basis which, the module content will be designed. Your response will be kept confidential and be used only for the purpose of this study. Thank you in advance!
Bootcamp Days: 18th & 19th June 2022
Register today to be the change you wish for!
https://cutt.ly/bJs6uIe
A participation certificate will be provided for entrepreneurs completing the bootcamp.
WICCI Sustainable Businesses Council
#WICCI #enprendia #KIITTBI #collaboration #entrepreneurship #womenempowerment #bootcamp #business #innovation #management #opportunity #marketing #planning #support