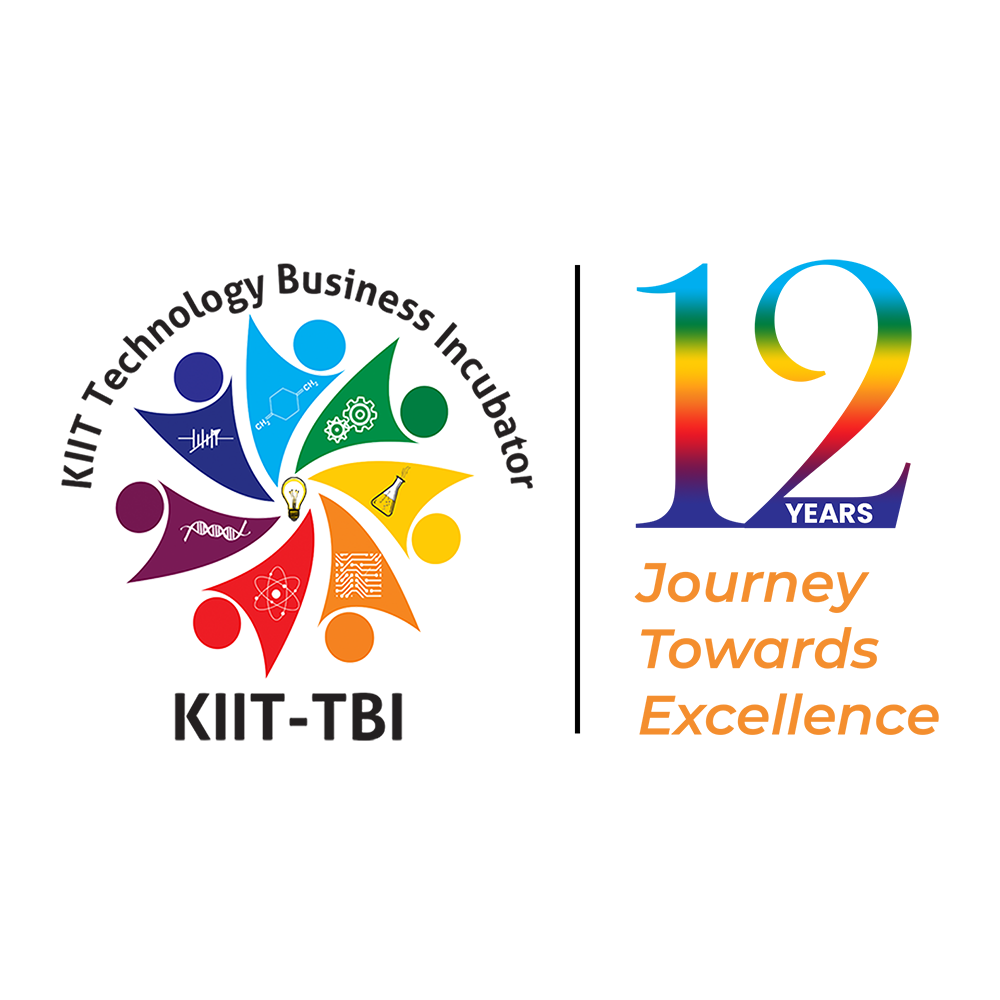 Startup innovation conclave 1.0
Celebrating the Joy Of Entrepreneurialism 
About the Startup
Innovation Conclave
KIIT Technology Business Incubator (KIIT TBI), Bhubaneswar will be completing 12 years in November this year. The 12th year anniversary marks an important milestone for us as we look back at our journey of glorious existence of more than a decade contributing to the innovation, entrepreneurship, and social upliftment of the Eastern & North Eastern Region in particular and the country as a whole. The vision that promoted Prof Achyuta Samanta, Founder, KIIT & KISS to initiate this innovation ecosystem in l,30,000 sq ft in Odisha is to uplift the entrepreneurship ecosystem and spur translational research by bridging industry-academic collaboration in the state.
KIIT TBI, over the years, has made a concerted effort to work towards fulfilling its mandate of "Empowering and Enabling the Innovation Ecosystem", and has supported more than 350+ Startups Supported, 170+ Patents Filed, more than 250+ Products and Technologies Reaching Commercialization and Startups Raised 13 Billion+ Private Investment. The milestones achieved are due to the strong support from the Government of India including, DST, DBT, BIRAC, TDB, MSME, Meity, Invest India, Startup India, Startup Odisha, and the strong relationships that we built along this journey with the entire innovation community, our academia partners, investors, especially our innovators who have partnered with us as they sail through their entrepreneurship journey.
100-200 Enablers & Policy Makers
Celebrating women Entrepreneurship
Activity for young student mass
Industry-academia linkage
Business connects and networking
highlighting odisha innovation





Panel & Round Table Discussion

Policy makers and Stakeholders
KIIT-Technology Business Incubator has been promoting innovations and entrepreneurship in the country for more than a decade, and KIIT-TBI now has evolved into a potential center of relevance and excellence in the eastern and northeastern part of India. KIIT TBI offers a conducive ecosystem to promote the innovation capacity of the startups/ SMEs and enable them to create new technology-based products and markets leading to the job creation and thus strengthening the regional and national economy.