NextLeap Accelerator Program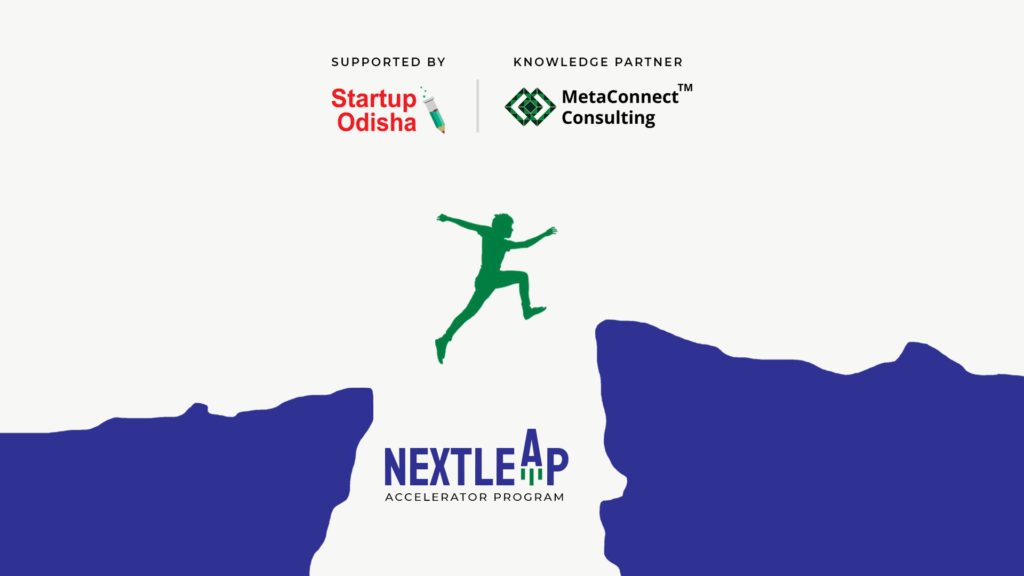 NextLeap a 7 week accelerator program supported by Startup Odisha, to provide Odisha-based start-ups the momentum to establish a strong position in the market by idea validation, identifying the business opportunities, making potential customers, building a scalable business model, and building a Go-To-Market strategy. MetaConnect Consultancy is the knowledge partner for this program.
Thrust areas: Healthcare, Agritech, IoT, Cleantech/ Energy, Waste management
Kick-off
Virtual Bootcamp: 31st July & 7th August 2021
Master Class (6 weeks)
Mentorship & Strategic Direction: 6 virtual sessions with the knowledge partner along with one-to-one mentoring.
Demo Day
Virtual pitching to a group of investors.
Neukelp
Iuva Foods
Biopioneer
Kodigerao Innoventures
Aveeti Biomed Solutions
Shyama Projection Engineering and Research
Ethought Technologies
Balasore Agro
Halder Rehab
Sanlop Healthcare Solution
Inofinity Research and Development
Nexus Power (Felis Leo Widgets)
Quickblue Oral Care
Whatnot Dental Solutions
Larkai Healthcare
Idea Generation
Valuations Methods & Funding Options for Startups
Go to Market Strategy for Early Stage Start-ups
Art of Pitching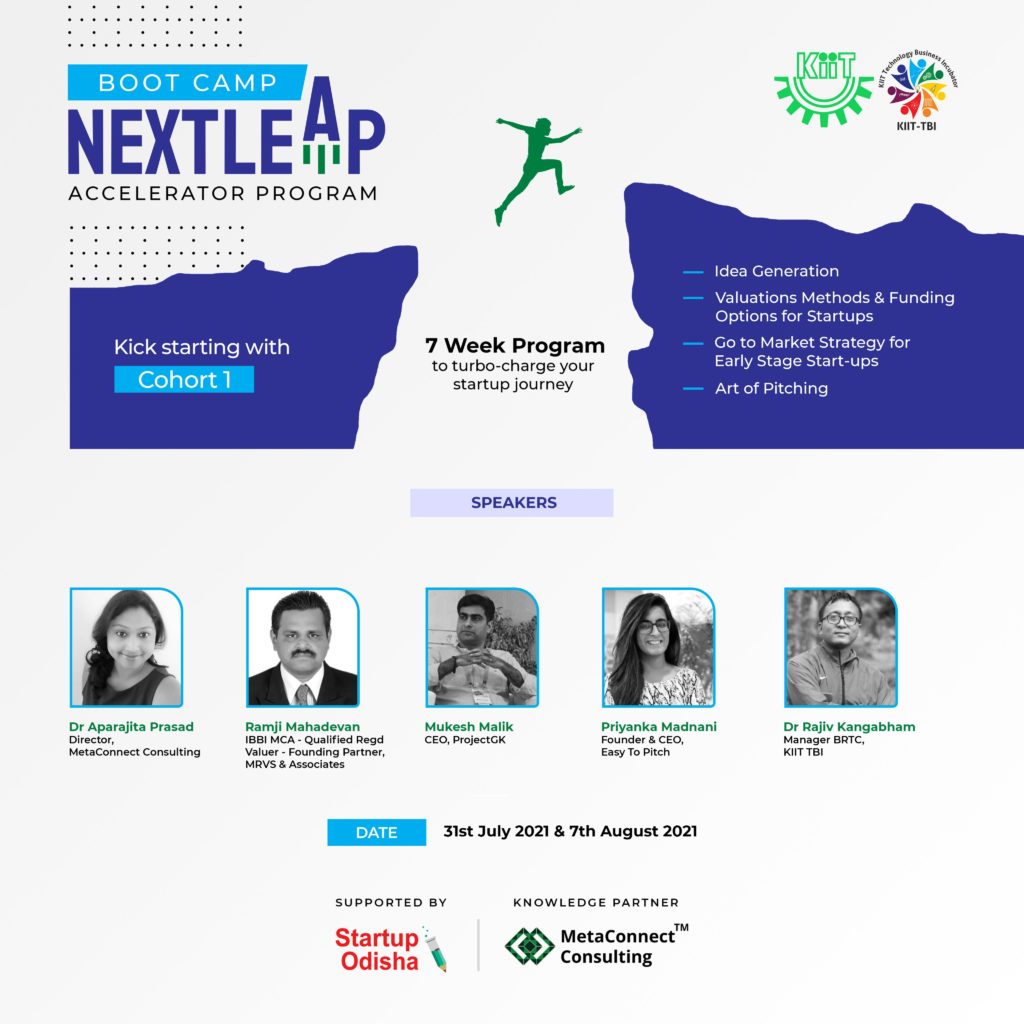 KIIT-TBI congratulates all the selected startups
Technical and Business Mentorship from experts.
Exposure to the VC community as part of Demo Day.
Neukelp
Iuva Foods
Biopioneer
Kodigerao Innoventures
Aveeti Biomed Solutions
Shyama Projection Engineering and Research
Ethought Technologies
Balasore Agro
Halder Rehab
Sanlop Healthcare Solution
Inofinity Research and Development
Nexus Power (Felis Leo Widgets)
Quickblue Oral Care
Whatnot Dental Solutions
Larkai Healthcare